Family Violence in the Northwest Territories
Exploring Strategies to Reduce Family Violence in the Northwest Territories
Knowledge User(s)
Government of the Northwest Territories
Project Trainee(s)
Allison Forbes, Erica Abel
Funding Source(s)
Canadian Institutes of Health Research (CIHR) through the Strategy for Patient-Oriented Research (SPOR) Evidence Alliance
Government of the Northwest Territories
Project Objectives
To provide the Government of the Northwest Territories with a synthesis of the best evidence on the prevention of family violence that is aligned with the territorial context.
Research Approach
Scoping Review, Sharing Circles
Project Lead(s)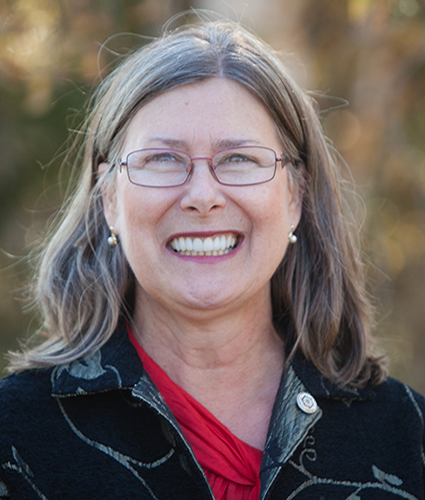 Pertice Moffitt is a Manager and Instructor in the Health Research Programs at Aurora Research Institute of Aurora College in Yellowknife. She has practiced nursing administration, education and research in the Northwest Territories (NWT) for the past three decades. Her research on women's health has addressed a range of topics including breastfeeding and mothering, quality of life of older adults, intimate partner violence and rural and remote nursing. She is experienced in a variety of research methods including fourth generation evaluation, ethnography, grounded theory and photovoice.
Dr. Moffitt has held funding from national agencies, such as Social Sciences and Health Research Council, Canadian Institute of Health Research, and the Public Health Agency of Canada. She teaches in the undergraduate nursing program at Aurora College and in the graduate nursing program at Athabasca University. She is recipient of territorial awards such as the Wise Woman Award from the NWT Status of Women Council and the Government of NWT Premier's Award of Excellence.
Impact Statement
"The Government of the Northwest Territories (GNWT) Family Violence Working Group was looking for relevant, meaningful research to help ultimately shape our actions and investment to address the frequency, severity and harm of family violence in the Northwest Territories (NWT).
Although there has been previous promising work in this area in the NWT, it was integral on several levels to ensure we were moving forward with a current, academic, evidence base to shape our actions.
Working with Dr. Pertice Moffitt and her team has been a professional and personal pleasure. The professionalism of the work and the absolute dedication to this subject matter was evident in all of their efforts, and all three products will help support our efforts to help families in the NWT.
The collaboration with SPOR for the community engagement piece actually moved our work one step further by validating the research. I want to especially recognize the care the team took to not just meet their ethical obligations as far as their research license, but in carefully managing their interaction with community members in a culturally safe way, explicitly putting the needs of community participants ahead of any research goals."
– Leanne Gardiner, Government of Northwest Territories