Our Governance Structure
The SPOR Evidence Alliance has six standing committees that play an advisory role to the principal investigators in governing the network. Members within the committees represent other SPOR entities, patient partners, researchers, trainees, government decision-makers, health system managers, healthcare providers, and members of health charities. Each of the six committees operate in a flat structure with specific mandates with specific mandates as per the Terms of Reference. Each committee works in a collaborative environment with cross-communication between committees.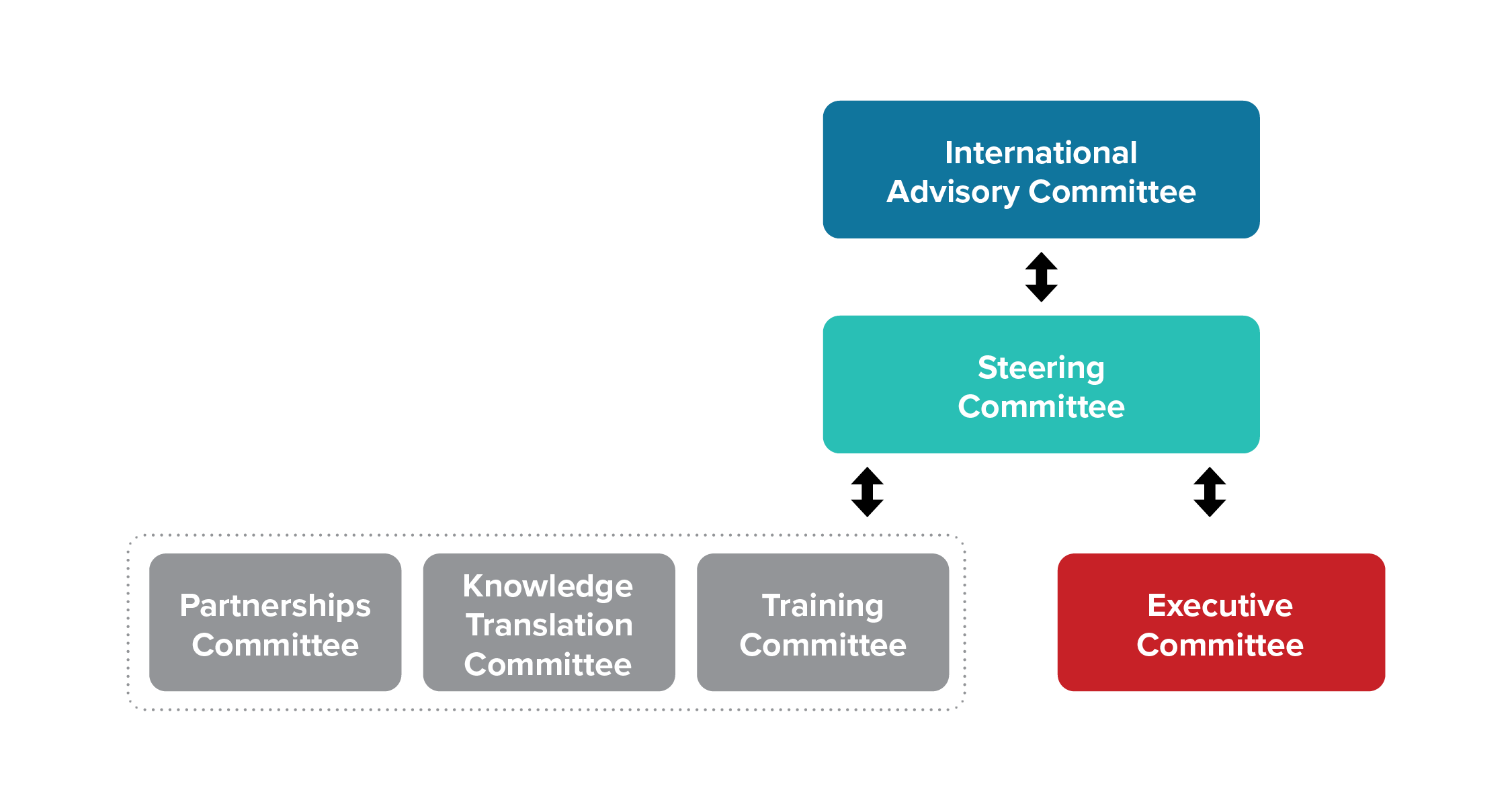 ---
Our Guiding Principles
We nurture an inclusive governance structure, with an open call to all our members to serve when a seat becomes available.
We try to ensure diverse representation of members on the basis of several factors, such as gender, geographic location, official language (English and French), and experiences (e.g., researchers, trainees, patient partners, policy-makers, healthcare providers and other decision-makers).
We provide adequate support and flexibility to ensure patient partners can meaningfully contribute to discussions and decisions. This includes creating welcoming environments that promote honest interactions, cultural competencies, training and education, as well as offering fair financial compensation for time and contribution.
We promote mutual respect between researchers, practitioners, decision-makers and patient partners, where everyone values each others' expertise and experiential knowledge.
We maintain transparency by openly publishing our annual progress and financial reports on our website.
Our governance structure is fit-for-purpose and has a clearly defined scope and mandates for each standing committee.
---
How We Manage Conflicts of Interests
We currently DO NOT accept any funding from private industry (e.g., pharmaceutical companies, medical device manufacturers) to support our research activities.
All our members must declare annual statements of conflicts and competing interests.
We encourage and nurture open communication and respectful relationships, and strive to resolve conflicts and competing interests through diplomacy.