Alternatives to Institutional Care for Older People
The Effectiveness of Alternatives to Institutional Care for Older People with On-going Complex Care Needs: A Systematic Review
Project Status:

In progress
Knowledge User(s)
Patient and Public Partner
Patient/Public Partner(s)
Bob Brown, Darlene Durant, Brenda MacKenzie, Linda Adamson, Mary McDaid
Project Trainee(s)
Haila Kottwitz
Collaborator(s)
Lori Weeks, Marilyn Macdonald, Caitlin McArthur, Rebecca Affoo, Susan Stevens
Funding Source(s)
Canadian Institutes of Health Research (CIHR) through the Strategy for Patient-Oriented Research (SPOR) Evidence Alliance
Project Objectives
To determine the effectiveness of alternatives to institutional care for older people with on-going complex care needs on quality of life and health system outcomes.
Research Approach
Systematic Review
Project Lead(s)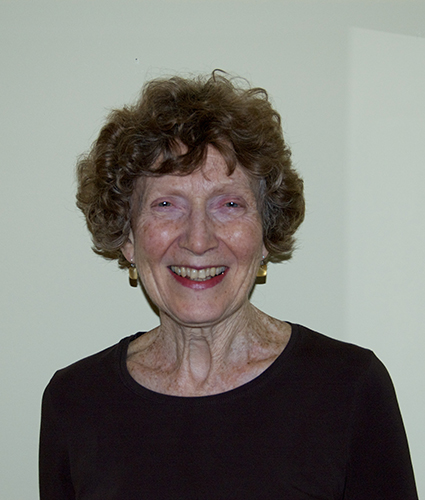 Ms. Elliot PausJenssen is an older adult who feels fortunate to be able to work in retirement on issues she cared about during her years as social worker in geriatric assessment. These include senior-friendly health care and housing, age-friendly community development, human rights of older adults, elder abuse and senior-to-senior bullying. She has recently served on the Boards of the Saskatoon Council on Aging, the Canadian Network for the Prevention of Elder Abuse and the Canadian Association of Occupational Therapists (external member) and continues to be an active volunteer with SCOA. She is a member of the newly formed SK Human Rights Commission Advisory Committee. She has engaged in participatory research on age-friendly Saskatoon (a citizen led initiative), promoting aging in place, peer bullying in seniors subsidized housing, and an intervention program to influence residents interactions. She values involvement in the SPOR Evidence Alliance and its Knowledge Translation Committee. Ms. PausJenssen has been married over 50 years, and has 3 adult children and 5 grandchildren.
Elaine Moody is an assistant professor in the School of Nursing at Dalhousie University, affiliate scientist with Nova Scotia Health, and associate scientist with Maritime SPOR Support Unit. Her scholarship is focused on better understanding the context of health and health care for older people, particularly those with complex health and social care needs, such as those with frailty, multi-morbidity and dementia. Elaine has expertise in qualitative research methods, including conducting interviews and focus groups with older people with dementia and healthcare providers, and in conducting various types of systematic reviews.
Click image below to view the research spotlight.