Masks for Reducing Transmission of COVID-19: A Rapid, Living Scoping Review
Knowledge User(s)
Royal Society of Canada, Public Health Agency of Canada
Patient/Public Partner(s)
Trudy Flynn, Julie Clegg
Funding Source(s)
Public Health Agency of Canada
Royal Society of Canada
Project Objectives
To determine the best available evidence about the effectiveness of masks in reducing transmission of COVID-19 and other respiratory infectious diseases in non-health care community-based settings.
Research Approach
Living Scoping Review, Rapid Review
Project Lead(s)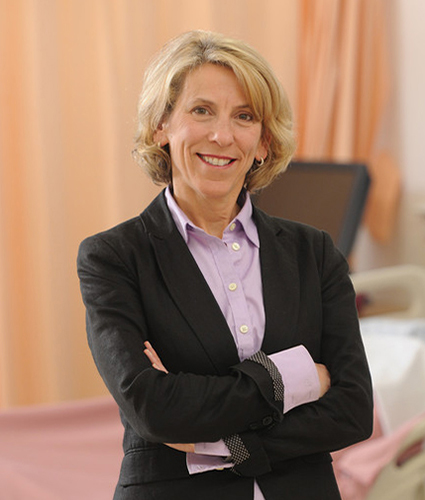 Janet Curran is an Associate Professor in the School of Nursing and the Department of Emergency Medicine in the Faculty of Medicine at Dalhousie University. She is Co-Director of the Aligning Health Needs and Evidence for Transformative Change: Joanna Briggs Centre in the School of Nursing and holds a scientific appointment in pediatrics and emergency medicine at the Izaak Walton Killam Health Centre.
Dr. Curran's program of research is focused on developing and evaluating interventions to improve transitions in care for children and their families/caregivers. She received the Pediatric Emergency Research Canada (PERC) Terry Klassen Young Investigator Award and the Dalhousie University Faculty of Health Professions Early Career Research Excellence Award in 2015. Her program of research is supported by a CIHR New Investigator Award in Knowledge Translation and her research is directly informed by the inclusion of multiple stakeholders (patients, caregivers, clinicians, and administrators). She currently leads a CIHR-NSHRF funded multi-centred national study exploring best practice strategies for discharge communication in paediatric emergency practice settings.
Leah Boulos is an information specialist working as the Evidence Synthesis Coordinator at the Maritime SPOR SUPPORT Unit (MSSU) in Halifax, Nova Scotia, where she provides training and support to teams conducting evidence syntheses including systematic reviews, scoping reviews, and environmental scans. Her research activities focus on systematic review online training methods, librarian support of systematic reviews, streamlining review processes, and electronic searching for prognosis studies. She is a graduate of the Dalhousie University School of Information Management, where she currently teaches a Masters-level course on health sciences literature and information sources. Leah also holds a Bachelor of Music in piano from Mount Allison University, and is an avid choral music performer.