Patient and Public Topic Suggestions
Suggest a Health Topic for Research
At the SPOR Evidence Alliance (Alliance), we value the importance of patient identified priorities in shaping the health research landscape and ultimately informing changes in the health system that address patient needs.
If you are interested in a health topic that you feel is important in improving patient health outcomes and the health system, we would like to hear about it.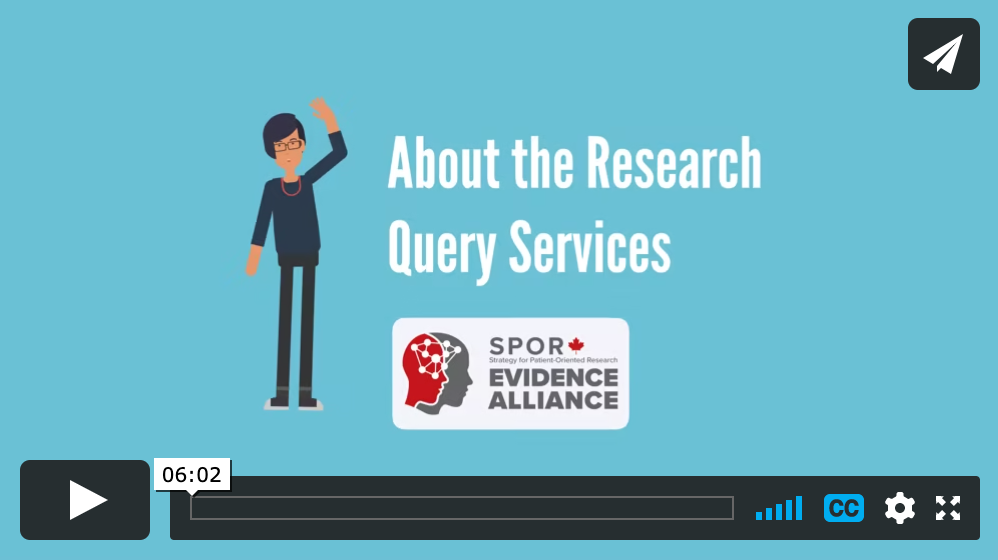 ---
Who can submit a health topic?
We welcome all interested patients and members of the public to propose topics for future Alliance projects.
What topics are appropriate?
We would like to hear about health topics that identify an opportunity to improve health outcomes, medical or public health practice and health systems in Canada.
Please note that it is not necessary to submit your topic as a structured research question. If your topic is selected for further study, we will work with you to develop the question.
What happens after a topic is submitted?
Once you submit your topic, the Alliance will assess your submission using the following criteria:
Impact (clinical, economic, population)
Unmet need and evidence gap
Uniqueness of the topic to ensure we do not duplicate existing or ongoing research
Timeliness and importance of having the information now
Appropriateness of the topic for knowledge synthesis (a comprehensive summary and synthesis of the available scientific knowledge)
When to submit a topic?
You may submit a topic at any time. The Alliance retains all submitted topics for future consideration and prioritization on an annual basis. We will notify you on the status of your topic submission once the prioritization is completed.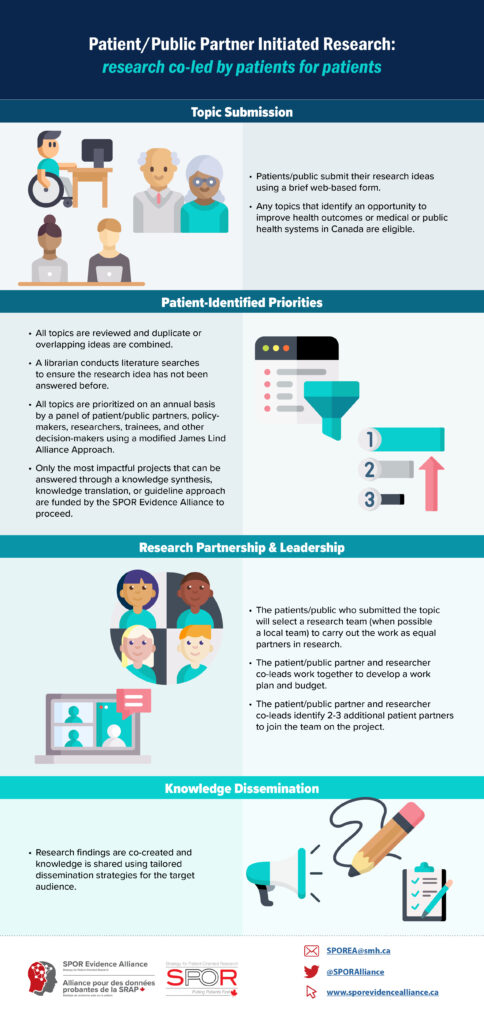 ---
Please complete the form below to tell us about your health topic that you would like the Alliance to consider.
Fields marked with a * are required.